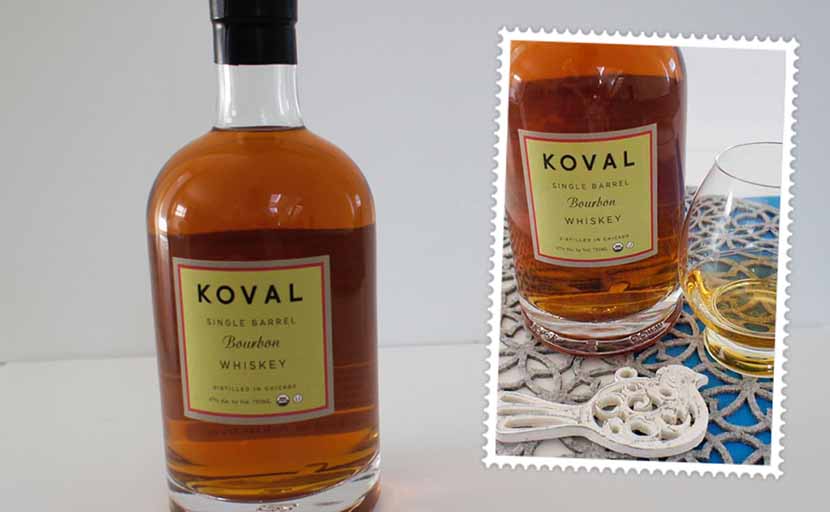 I have been testing and writing about an American Whiskey or Bourbon every month for the last two and a half years, but slowly I am running out of affordable bourbons available in SA to taste and write about.   I might have to switch over the Irish whiskey in a month or 2. Anyway, this week I am opening my first Koval, the Koval Bourbon whiskey.  It is available in SA through WhiskyBrother or Aficionado's and a new distillery. Both to my collection and in age.  
Established in 2008, Koval is a craft distillery situated within the Chicago City limits  and is one of the first new distilleries that opened there since the end of Prohibition.  Koval produces organic whiskey, liqueurs and specialty spirits. The founders Robert and Sonat Birnecker is living their whiskey dream.  They left their respective careers in favor of distilling organic spirits from scratch.

Koval has on a grain-to-bottle philosophy.  It beginning with grain from local farmers, to on-site milling and mashing, to finally distilling, bottling, and packaging.
Also Read:Evan Williams Single Barrel Bourbon 2006 Vintage
Koval means "blacksmith," in numerous Eastern European languages, but the word in Yiddish also refers to a "black sheep".
All the Koval whiskies are "single barrel" expressions and aged in 30 gallon charred barrels.  They have released  a few unusual expressions such as the 100% Oats, 100% Millet and Four Grain (Oats, Malted Barley, Rey and Wheat) expressions.

The small batch single barrel Koval bourbon that I am tasting this week has a mash bill of at least 51% corn, but instead of the rye or wheat, Koval Bourbon included millet.  Millet is a gluten-free ancient grain that grows extensively in Africa and India and Asia.
Also Read: Straight from the American Frontier: Bulleit Bourbon
Tasting notes for the Koval Bourbon Single Barrel whiskey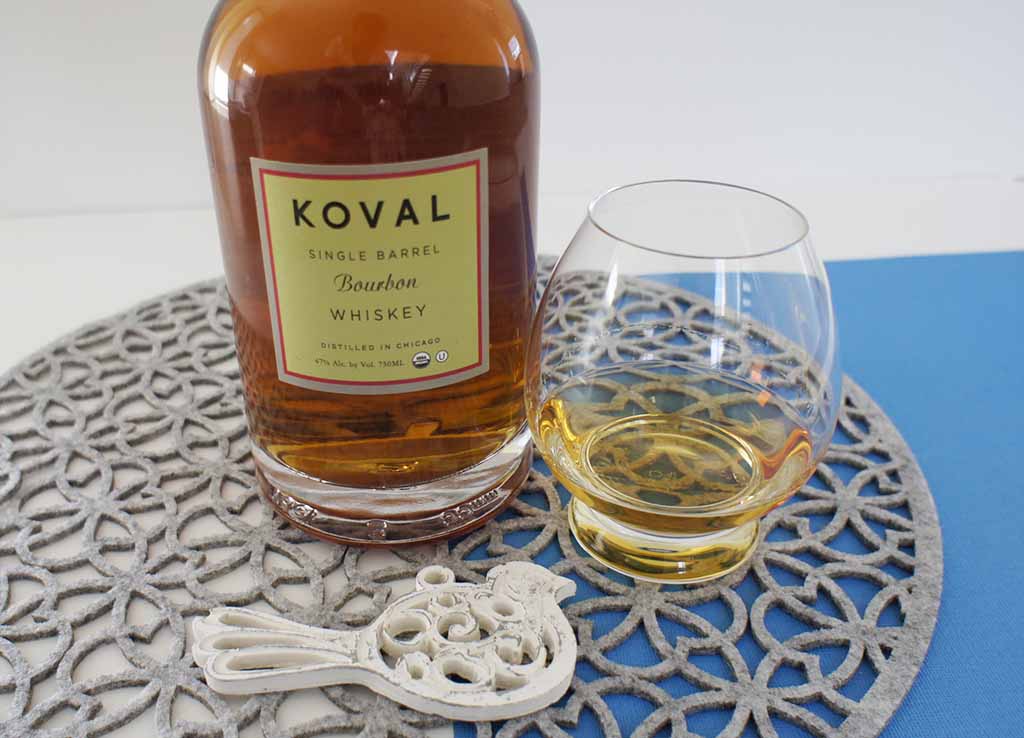 I have a bottle from Barrel # 1206.
ABV: 47%
COLOUR: Dark gold with hints of copper red.
NOSE: Bready, vanilla, lightly toasted oak with hints of alcohol.  Not very complex and quite subtle.   If you let it breath a bit, more vanilla and oak notes appear with hints of sugary sweetness.
PALATE:  Pepper, vanilla, sun ripe oranges and hints of warming wood spice. When you add a few drops of water, more sweet fruit and caramel notes appears.  The water also softens the raw alcohol edges and makes it more drinkable. However the addition of water also tones down the complexity of the Koval Bourbon.
FINISH:  Long with pepper and orange
RATING: Very Good.
Perhaps I was expecting too much.  I was intrigued by the innovative mash bill and the interesting grains Koval used.  I like the farm to bottle philosophy and that two people are following their dream.  But sadly, this bottle just feels unfinished.  It has lots of raw edges and it tastes like the elements don't quite go together.  Perhaps it is the barrel it is from, perhaps my taste buds just like a sweeter dram.  Should I try to get my hands on some of their other releases?
Also Read: Gentleman Jack Tennessee Whiskey