As I grow older, life goes faster. As much as I try to life in the moment, I sometimes look up and realize, another year is nearly over. I measure the passing of a year in blog posts and tasting notes. I know that we taste about 45 whiskies a year as part of our Friday afternoon ritual. And when I see that we have done 25 tasting, I know we are speeding down to Christmas and New Year. When I get to 40 tastings, I know that the end of the year is really close by and that I better get cracking on our Single Malt of the Year preparation.  The year 2015 was no differently. In total, we tasted 47 different whiskies, we tried whiskies from 11 different countries. We tasted 9 different Bourbons and loved most of them.
During 2014, we had 3 Divine rated Single Malts and 2 Divine Rated Blends. This year, we only had 2 Divine rated Single Malts and no Divine rated Blends. It is these 2 Single Malts that went into the blind taste test to decide our Single Malt of the Year 2015.


Wemyss Malt Brandy Casket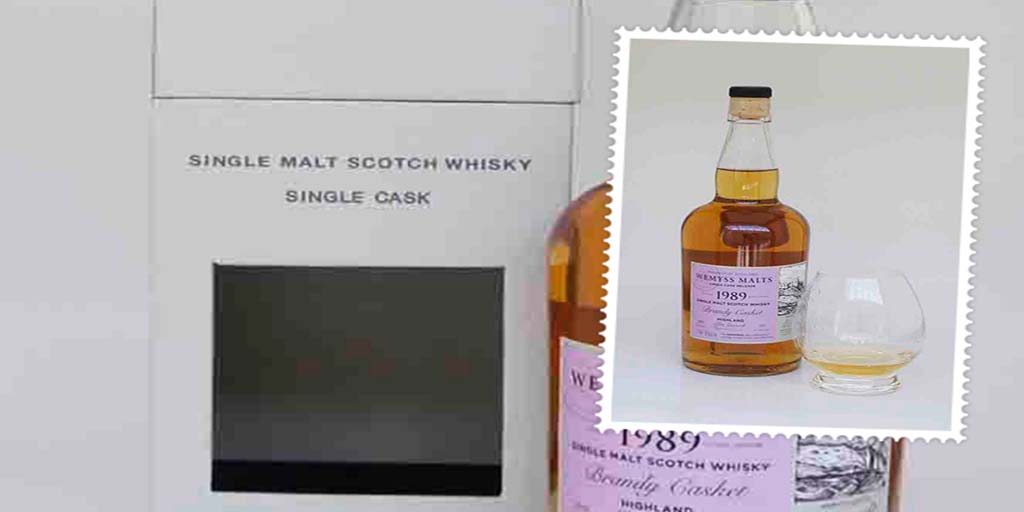 During February we tasted the Wemyss Brandy Casket. We have quite a few bottles from this independent bottling company and love their innovative approach to naming the drams. The Wemyss Brandy Casket is bottled at 46% ABV.  The nose is sweet with brandy and brandied raisins.  There are hints of cognac floating around with bits of sweet spice.  On the palate, without adding water, it is very complex and interestingly spicy.  There are notes of cinnamon and nutmeg intertwined with the brandied sweetness. It is rich, smooth and complex and reminiscent of cognac.  There are hints of sweet sandalwood and vanilla.  The finish of the Wemyss Brandy Casket is long, lingering and warming.
Ardbeg Supernova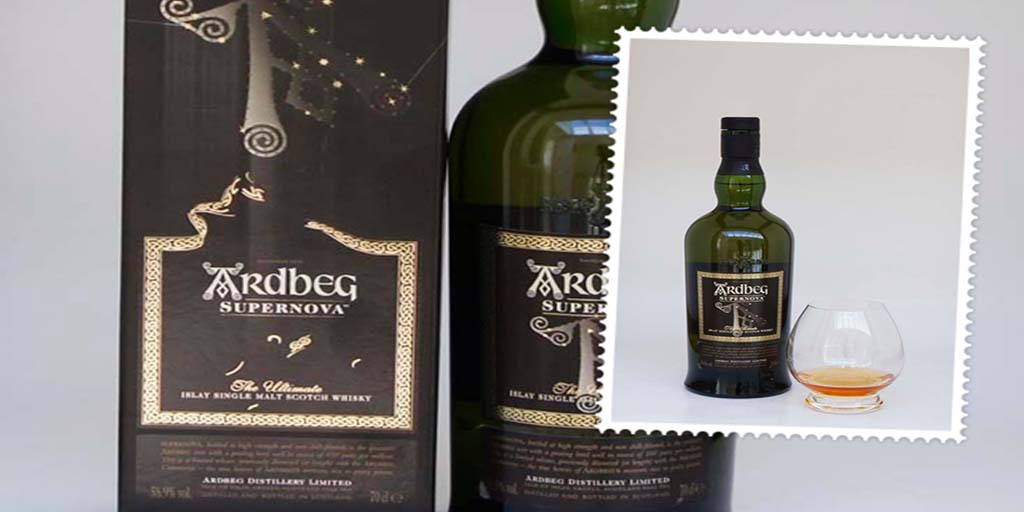 Ardbeg Supernova was The second Divine rated whisky this year. The Ardbeg Supernova has an ABV of 58.9% and the nose is classic Ardbeg with peat, iodine and TCP.  The peat however, is not overwhelming, but rather smooth and well-balanced with some floral notes.   There are hints of vanilla sweetness.  The palate of the Supernova is thick and creamy with saltines and notes of spices.  There are notes of bitter orange with some honeyed sweetness. The Ardbeg Supernova is smooth peat and sweetness, perfectly balanced to create an amazing drinking experience. As with all good Ardbegs, the finish builds slowly to end in peaty, spicy notes.
The Single Malt of the Year 2015 is…
We follow the same process every year to choose our Single Malt of the Year. We get some family over and do a blind taste test. Everyone gets to give the glasses in front of him or her a rating. Much debate ensued as each of us raved over the two glasses, but in the end the winner emerged. This year it was really close.  Only 1 point separated the 2 drams.  Either would have been a deserved winner, but in the end, the Single Malt of the Year 2015 finally went to …
This peaty giant with its spicy notes, iodine and TCP won over the last judge. The Ardbeg Supernova is well-balanced and rich and invites you to have a second glass. The thick and creamy texture balances perfectly with the honeyed, bitter orange sweetness. An utterly brilliant whisky, probably our favourite Ardbeg to date.
This bottle will only be coming out for special occasions in future. Many votes from the internet also chose the Ardbeg Supernova.  It has been an amazing whisky year for us and it ends on this amazing high (peaty) note.  We have added magnificent bottles to our collection, met great new whisky friends and tried noteworthy whisky food combinations.
Raising a dram and wishing all our friends a wonderful 2016 full of great drams.