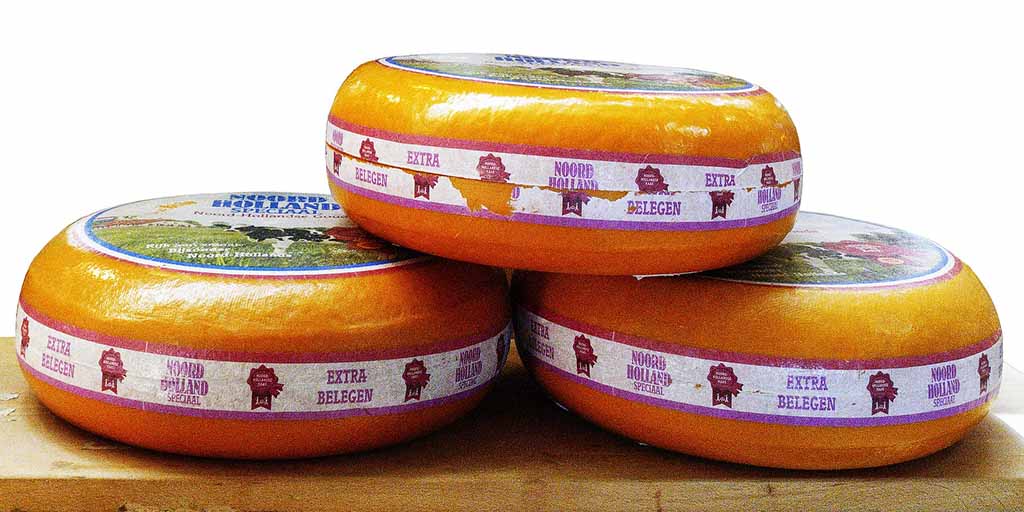 Last week I wandered past our local Checkers Cheese World and grabbed some imported Gestam Mature Gouda. They had the Gestam Gouda with Cumin as well and this also got dropped into my shopping basket. Naturally my mind wandered to a whisky mature Gouda Pairing.
Gouda is a Dutch yellow cheese made from cow's milk. It is named after the city of Gouda in the Netherlands. It is one of the most popular cheeses worldwide. There is mention of Gouda cheese in historical document dating back to 1184.
This makes it one of the oldest recorded cheeses in the world, still made today. Mature Gouda is generally aged for between 16–18 weeks. As it ages, it develops a caramel sweetness and has a slight crunchiness from cheese crystals. It is a semi-hard cheese with a rich, unique flavour and smooth texture.
Gouda is typically made from pasteurised cow's milk. It is creamy, full-flavored, nutty and sweet. It has a dense compact texture. The Gouda from Gestam was buttery creamy, rich and mild with notes of nuts and small crystals.

Desktop research showed that Highland Single Malts might pair nicely with this mature Gouda. So I picked a variety of Highland whiskies from our collection to test this whisky Gouda cheese pairing.
Related Article: Ardbeg Corryvreckan and Raclette cheese pairing
Millstone French Oak & Mature Gouda Pairing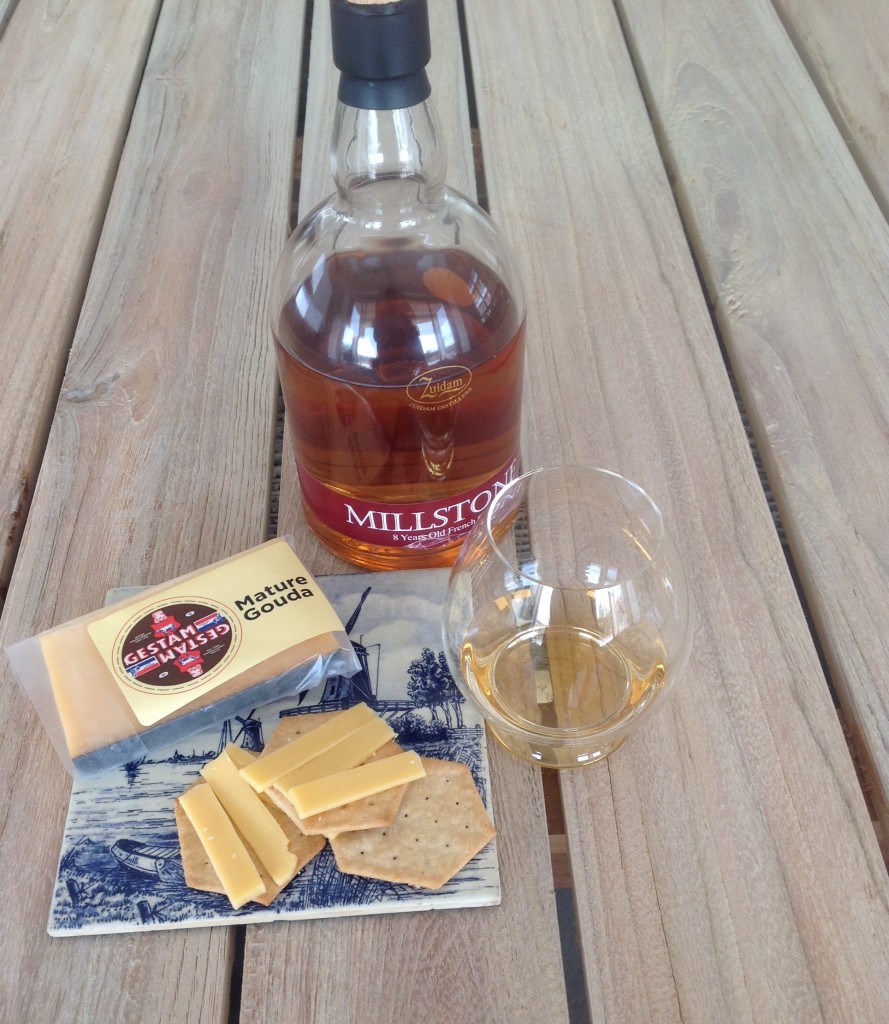 Firstly I had to try the Checkers Mature Gouda with my Dutch Millstone French Oak whisky. I have a theory that whisky made in a country will match food traditional to that country. My tasting notes for this 8 yo included woody spices with subtle notes of fresh flowers, hints of cinnamon, cloves, ginger and barley.  Some biscuit sweetness in the background. I rated this Dutch whisky as Very Good.
The Millstone pairs wonderful with the Gouda. The Mature Gouda brings out bits of smoke and more spicy notes in the Millstone. The Millstone made the creaminess of the mature Gouda stand out and together it created a really delicious pairing. I give the Millstone French Oak Whisky and Mature Gouda Cheese  pairing a Rating 4/5.
Highland Park 18 yo & Mature Gouda Pairing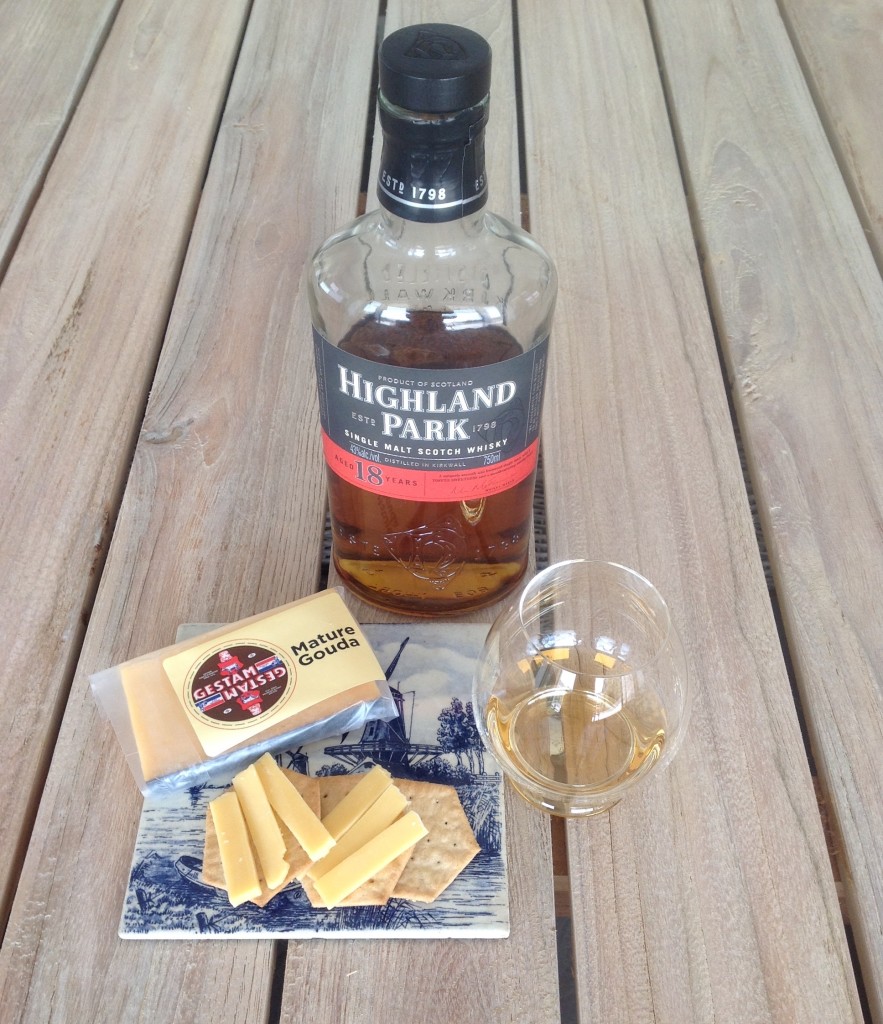 Next up was the Highland Park 18 yo. I can't seem to find a Highland Park expression I like. I rated this 18 yo Highland Park as Very Good. My tasting notes included honey, toffee and sweetness mixed with oak, notes of butterscotch and barley. This Highland Park Gouda pairing was quite surprising. I did not expect much from this combination, but together they made a great pairing.
The Highland Park brought out more sweetness in the Gouda and cuts through the creaminess. The Gouda made the Highland Park drinkable and brought out smoke and peat. It smoothed out the whisky making me want a second glass.  I give this pairing a Rating 3/5.
Tomatin 12 yo whisky & Mature Gouda Pairing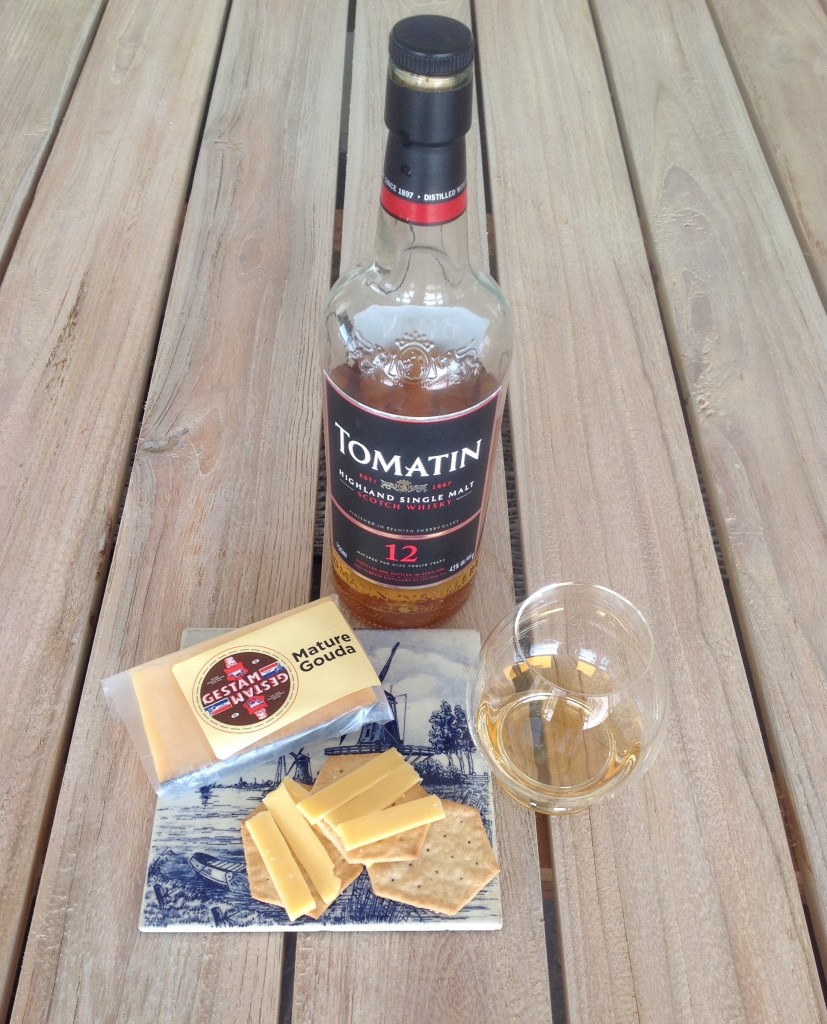 Last up was the Tomatin 12 yo. My tasting notes included notes of dried fruit, sherry, smoke, crystallized ginger, and barley. I felt the whisky was a little rough around the edges and gave it a Rating: Very Good. This was the biggest surprise. The Tomatin Whisky and Gouda pairing was wonderful. The mature Gouda smoothed out the Tomatin and enhanced the finish.
It made the whisky more intense and rich. The Tomatin brought out more nuttiness in the mature Gouda and as a pairing, it worked brilliantly. I give the Tomatin Whisky and mature Gouda cheese pairing a Rating: 4/5.
I also tried the mature Gouda with a Glendronach 16 yo but it did not work at all. The 2 elements did not combine well. The sweetness in the Glendronach  overpowered the Gouda a bit. I gave it a rating 1/5.
Have you tried a Mature Gouda paired with a Highland Whisky?  What did you think?
Related Article:  Whisky and  Brebirousse d'Argental cheese pairing