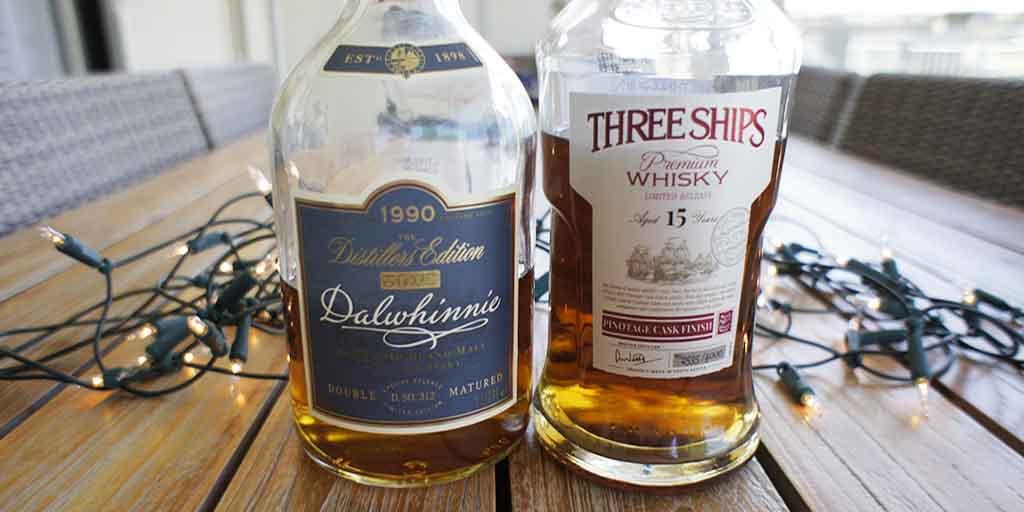 It is that time of the year again.  I look back at all the whisky that I tasted and rated during 2017 and see how many whiskies I rated as 'Divine'.  From  this, I choose my Whisky of the Year 2017. Always a fun process and a great way to look back on what happened during the year.  Past winners include the Ballantine's Limited Edition 17 yo Scapa, Kavalan Solist Ex-Bourbon Cask, Ardbeg Super Nova 2009 and the Glengoyne 21 yo.
Again, 2017 was filled with some great drams.  During this year I tasted and rated over 40 releases.  Some of these memorable drams include Eagle Rare, Port Charlotte, Octomore 06.1 and Kavalan King Car.
This year I thought that there would be only 1 Divine rated whisky, until the second Divine rating slipped in on the second last tasting. So we have 2 whiskies to choose our 'Whisky of the Year 2017' from.  Same as the previous years, the process I follow is to invite some friends and family for a blind tasting. We make a fun afternoon of the process.  Everybody's vote count.
Like every year, my brother makes an effort to be around this time of the year to help with the testing. Accompanied, very fittingly, by lighting and thunder, I poured the blind tasting.  A few drops of rain cooled down the summer heat.
Here are the two best drams I had during 2017.

Three Ships Pinotage Cask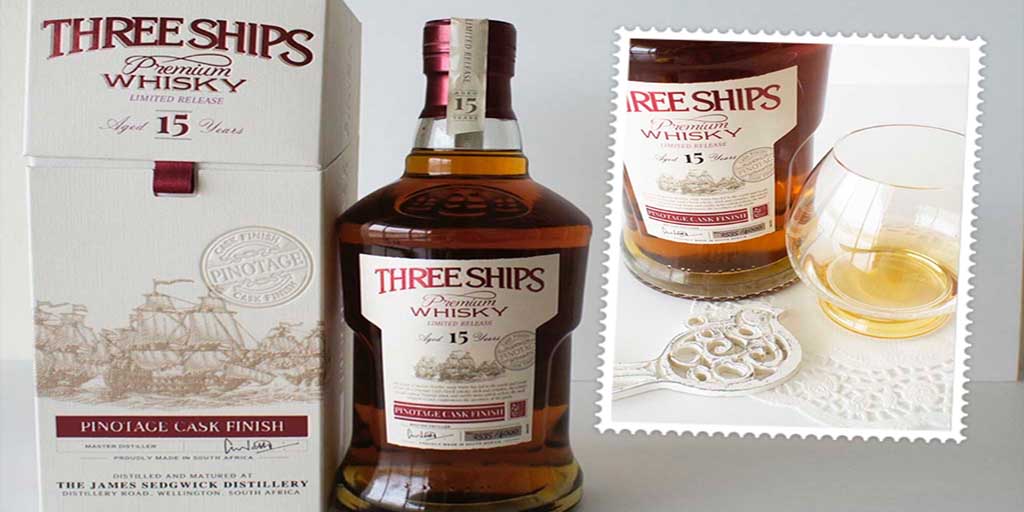 The year 2017 started the year with a BANG.  My first 'Whisky of the Week' was the Three Ships Pinotage Cask Finish.  This 15 yo is a first for South Africa and the world. A whisky finished in casks previously used for the maturation of Pinotage – a uniquely South African wine cultivar.  Crafted by Master Distiller Andy Watts, who sought to capture the unique heritage of South Africa in this rich, complex and unique whisky.  And what a unique whisky this was.
Bottled at 46.2% ABV, this blush coloured whisky has picked up notes of the raspberry, blackberry and plum from the Pinotage Cask. In the background there is grain, strawberry jam, creme brûlee and hints of toasted oak.  Water releases complexity and richness.   Little hints of pepper for bite and floral sweetness.  The Three Ships Pinotage Cask has a HUGE personality.
Dalwhinnie Distiller's Edition 1990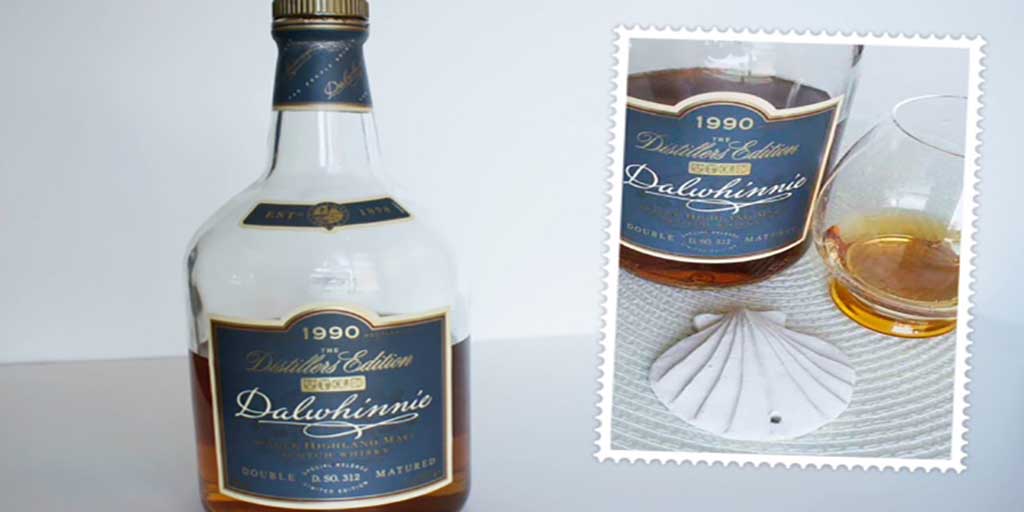 The second Divine whisky this year came early in December.  We had friends over and they joined us in tasting the Dalwhinnie Distiller's Edition 1990.  Most of us agreed, this is one big bold dram.  The Dalwhinnie Distiller's Edition has notes of dried fruit, sherry and winter spice.  Rich and complex with nutmeg, vanilla and hints of all spice.  The Dalwhinnie Distiller's Edition is amazingly smooth and perfectly balanced.  The layers of taste just keep on building.  A delicious dram!
Winner:  Whisky of the Year 2017…
On to the selection process.  After tasting, talking and tasting some more, the votes were tallied and the winner revealed.  Standing out for its HUGE taste and wonderful richness was the Three Ships Pinotage Cask Finish.  Winning by 2 votes, this proudly South Africa release is a well-deserved winner!  Congrats to Andy and the Three Ships team. A Proudly South African Whisky.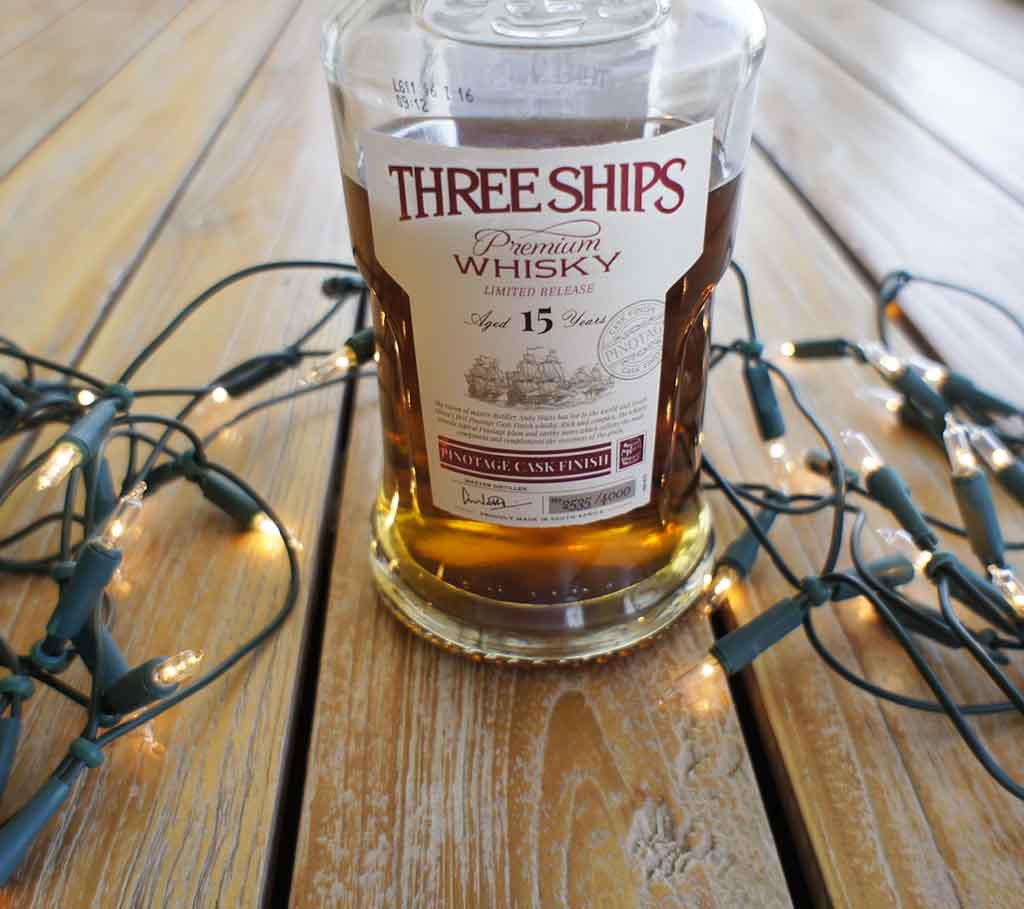 I do however need to mention another DIVINE whisky, I tasted during 2017.  Unfortunately it is not commercially available and I could not official taste and rate it.  The first time I tasted it, I fell in in love.  It was cask strength, big, bold and simply delicious.  It is a 15 yo Bain's.  Sadly Distell has not got any plans (yet) to bottle this special release.  Hopefully during 2018 this situation will change. Please Distell, think about releasing this special 15 yo Bain's.  It is a shame to leave something so wonderful, unappreciated in a cask.
Sláinte