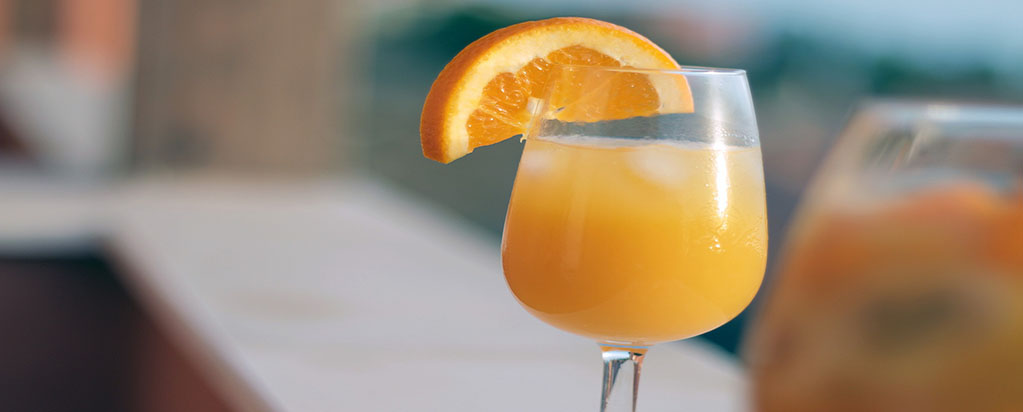 Many years ago I traveled through Russia.  It was an amazing experience.  Growing up, I never thought I would stand on the Red Square, see Saint Basil's Cathedral and touch the walls of the Kremlin. But after the fall of Communism, Russia opened up and I grabbed the opportunity to travel there, with both hands.  I spent some time in Moscow and then took a boat down the Volga to Saint Petersburg.  The experience and landscape was mind-blowing.
Drifting down river day after day, only seeing wilderness, broken up every day or 2 by a small village.  If you have not been to Russia, you cannot contemplate how incredibly big it is.  We made regular stops along the way.  I listened to beautiful choirs in small little wooden churches, shopped in local craft markets and I even found a Vodka museum.  There I tasted real vodka.  Not the raw alcoholic spirits that we in SA during the 90's, labeled as vodka.
Soft, smooth fragrant vodka, made with love and passion.   It tasted amazing.  It however put me off drinking vodka in SA because all I could find here was hard, sharp alcohol. Many years passed.  I would occasionally buy a bottle of vodka to add to my cocktails, but it that was the extend of my vodka usage.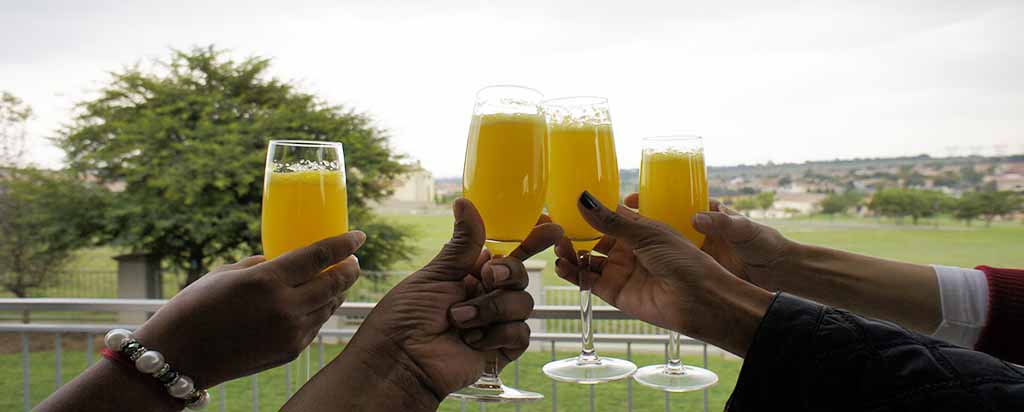 Then this bottle of Ciroc Mango arrived…  I was rather skeptical.   I had to try it, to give feedback, but to be very honest, I was dreading it.  So, one Saturday afternoon I bit the bullet and tasted it. I tasted it neat to get an idea of the quality of alcohol and what a surprise!  I loved it. It was soft and smooth and flavourful.   It reminded me of some of the flavoured vodka I tasted in Russia, nearly 20 years ago.


Ciroc is made using the finest French grapes and distilled five times. The Ciroc Mango vodka blends the classic taste of Ciroc with the flavour of creamy Carabao mango, delivering bright, tropical notes with tangy citrus.
Ciroc Mango is building on the massive success of the previous tropical flavor – Ciroc Pineapple and the more recent summer addition of Ciroc Apple. Mango, as one of the nicest tropical flavours, is sure to hit the spot. Mango is going to be the taste of my summer.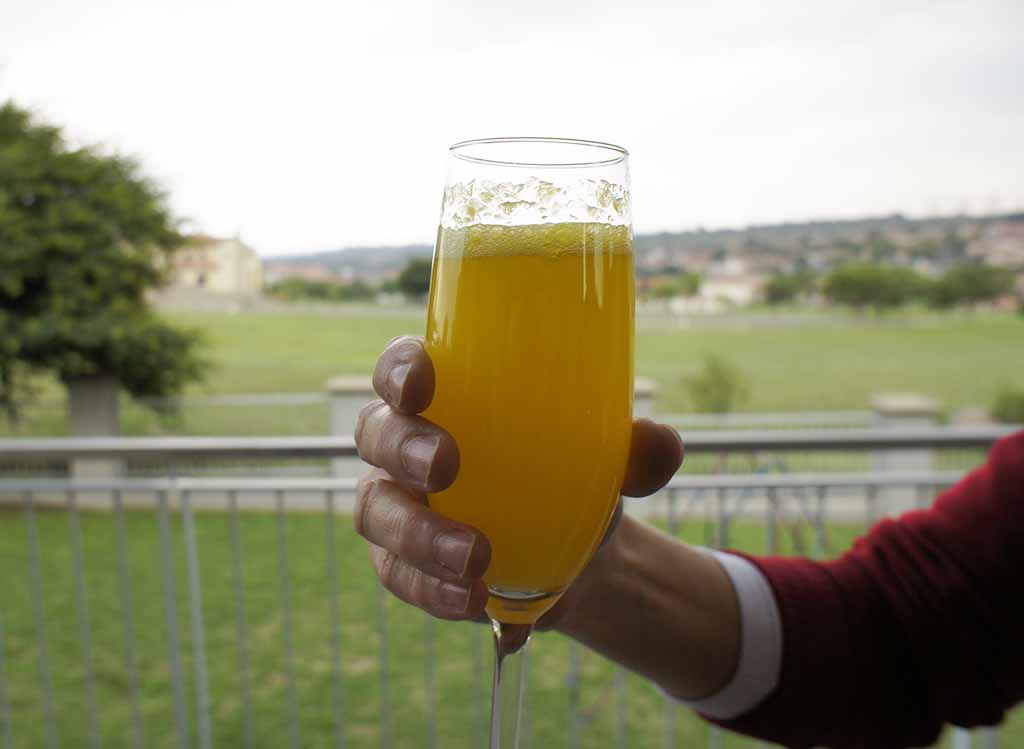 Ciroc Mango has notes of bright tropical mango with undertones of tangy citrus. And is creamy and smooth. I started experimenting with cocktails. The best cocktail suggested by the internet was a Ciroc Mango Mimosa.
Also Read: Tiramisu with whisky
A traditional Mimosa cocktail is made of equal parts champagne (or other sparkling wine) and chilled citrus juice, usually orange juice. It is usually served in a tall champagne flute.  According to legend, it was invented around 1925 in the Hôtel Ritz Paris by Frank Meier. I tried the Ciroc Mango Mimosa with mango juice as well as with apple juice, but the classic way is still the best.  During the holiday's I made this Ciroc Mango Mimosa for some friends and they just loved it.
Ciroc Mango Mimosa Cocktail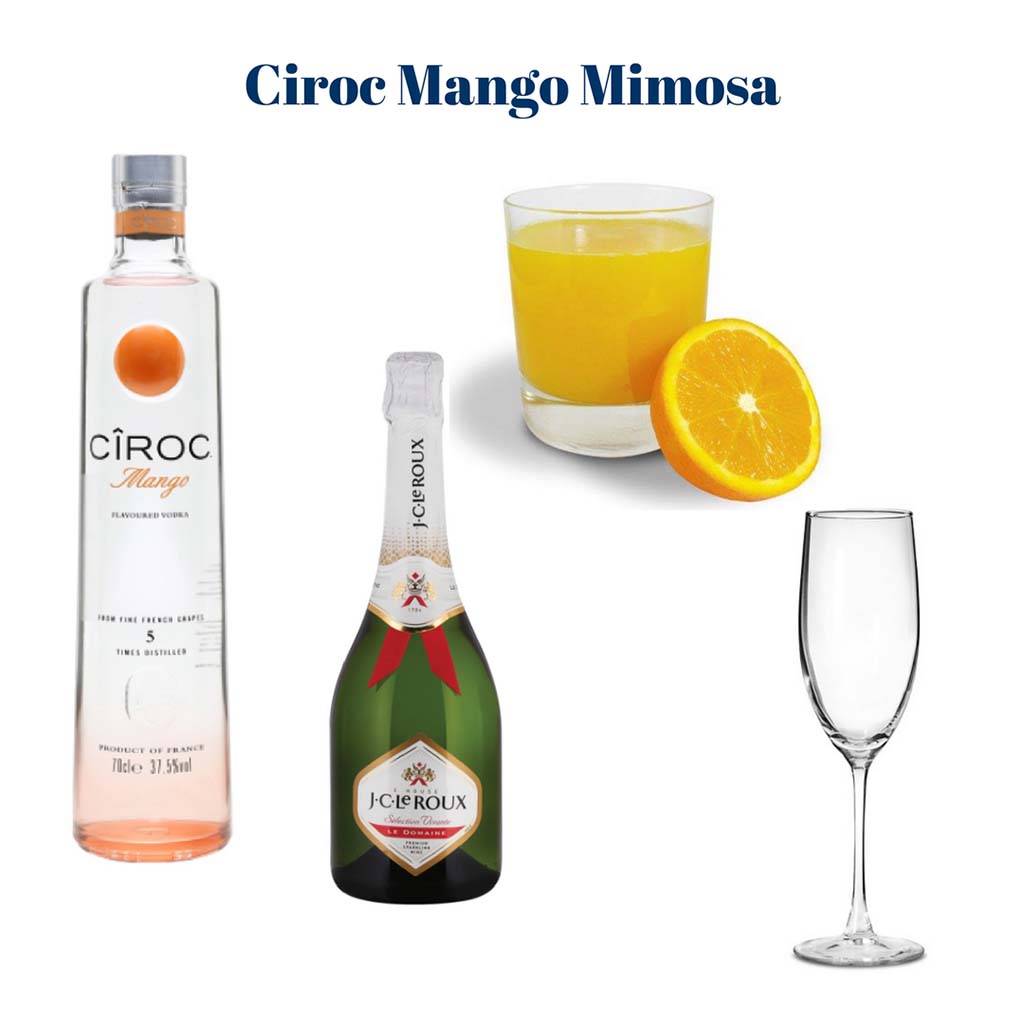 • 10o ml  Ciroc Mango Vodka
• 100 ml Fresh orange juice
• 100 ml Sparkling wine or Champagne
Combine the first 2 ingredients in a shaker with ice. Shake well and strain into champagne flutes.  Top up with champagne or sparking wine and serve.  Makes 2 Ciroc Mango Mimosas.   Simply delicious.
Also Read: Forty Creek Barrel Select Whisky